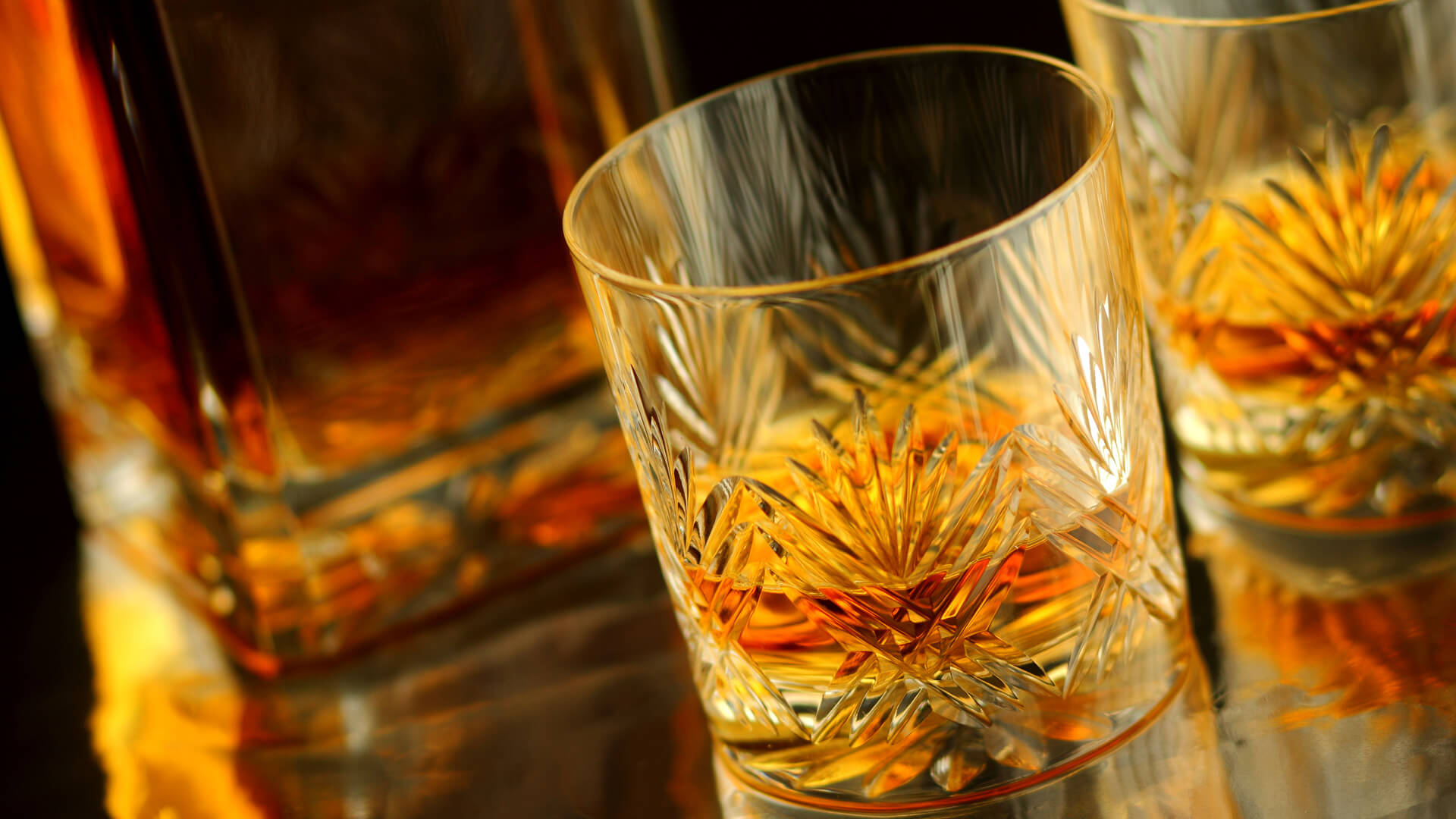 10 most expensive whiskeys in the world 2022
cold snowstorm / Getty Images/iStockphoto
Aged whiskeys made by popular distilleries are an expensive investment and competition between buyers can be fierce. Collectors looking for rare and highly sought-after whiskeys can spend upwards of $100,000 on a single bottle.
Unsurprisingly for whiskey aficionados, Japanese and Scottish distilleries currently offer the most expensive whiskeys in the world. The Macallan Distillery in the Scottish Highlands tops the list. Read on to find out more about the availability, taste and price of the most expensive whiskeys in the world.
10. The Macallan in Lalique 65 – $107,441
The cheapest — but certainly not cheap — on this list is The Macallan in Lalique 65 Years Old single malt scotch whiskey at $107,441. This whiskey includes notes of black pepper, clove and roasted cocoa bean. The 65 Years Old whiskey is the latest in the Six Pillars collection, with just 450 individual decanters released in 2016.
9. The Macallan 50 Year Old – $118,668
The Macallan 50 Year Old Single Malt Scotch Whiskey was distilled at a time when The Macallan was transitioning to their 'new making' techniques. Its average price is $118,668. Its aromatic profile begins with sweet flavors of vanilla, fudge and caramel, followed by black pepper, orange peel and figs.
8. The Macallan 'The Red Collection' 78 – $121,225
The Red Collection pays homage to the ranges of reds present throughout The Macallan's history, and the 78 Years Old whiskey is currently the oldest whiskey released by the distillery. It carries notes of nutmeg and ginger that mingle with dried fruit, molasses and baked apple. Expect to pay an average of $121,225 for this single malt Scotch whisky.
7. The Macallan in Lalique 72 Years — $122,714
The Macallan in Lalique 72 Years Old single malt Scotch whiskey costs an average of $122,714. It presents sips with a combination of peat smoke, vanilla and woody spice that fades into citrus and apple notes. Only 600 decanters have been released in parts of the Americas, Asia-Pacific, Europe, Middle East and Africa.
6. Bowmore Aston Martin 'Black Bowmore DB5' – $126,558
Black Bowmore DB5 single malt Scotch whiskey takes sixth place at $126,558. The DB5 is the fifth edition of the Black Bowmore whiskey distilled in 1964 in partnership with the luxury car brand Aston Martin. Its aromatic profile includes mango and acacia honey with hints of chocolate espresso. It is also one of the most expensive whiskeys from the Isle of Islay in Scotland.
5. 'Tales of The Macallan Volume I' 71 – $142,689
The "Tales of The Macallan" line is dedicated to Captain John Grant and others who helped build The Macallan's legacy. The average price for Volume I 71 Year Old Single Malt Scotch Whiskey is $142,689. This whiskey has notes of peach, apple, ginger, clove and yuzu.
4. The Macallan in Lalique 55 Years — $165,506
Next up is The Macallan in Lalique 55 Years Old single malt scotch whiskey at $165,506. It tastes of raisins and citrus, especially orange zest. With only 420 decanters in circulation, this bottle is even rarer than the 50 Years Old Macallan version.
3. The Macallan in Lalique 62 years old — $167,958
The Macallan in Lalique 62 Year Old Single Malt Scotch Whiskey costs an average of $167,958 per carafe. Its aromatic profile combines caramel, dried fruits and aromatic spices before finishing with oak. Only 400 individual carafes were marketed in 2014.
2. The Macallan in Lalique 50 Years — $257,903
The 50-year-old Macallan single malt whiskey from Scotland is second at $257,903 for an individually numbered 750ml carafe. Hints of chocolate and prunes stand out among the flavor profile, and it ends with a light smoke. This whiskey is the first of the Lalique Six Pillars Collection. Only 470 decanters were released.
1. Yamazaki 55 Year Old Single Malt Whiskey – $843,661
The 55-year-old Yamazaki single malt Japanese whiskey tops the list at an average price of $843,661 per 750ml bottle – excluding tax. Aged in a Japanese Mizunara oak cask, the woody tannins of the whiskey are balanced by inviting sweet and fruity notes. It is one of the rarest Japanese whiskeys, with only 200 bottles in existence.
Carry
Rare whiskeys generally become more expensive as they age, which is why they are often purchased by collectors and rarely tasted. Traditional investments will have a lower cost to enter the market, but having a whiskey collection can be a fun alternative for those who can afford the initial investment.
What is the best high-end whiskey? This list is a good place to start – check out each bottle's flavor notes and consider which one is right for you.
Besides whiskey, there are expensive wines and other alcoholic beverages ripe for long-term investment. Investors can also choose to combine investment methods by exploring options such as wine and whiskey NFTs. Whichever path an investor takes, it is important to do proper research to reduce risk.
Our in-house research team and on-site financial experts work together to create accurate, unbiased and up-to-date content. We check every stat, quote and fact using trusted primary resources to ensure that the information we provide is correct. You can read more about GOBankingRates processes and standards in our Editorial Policy.