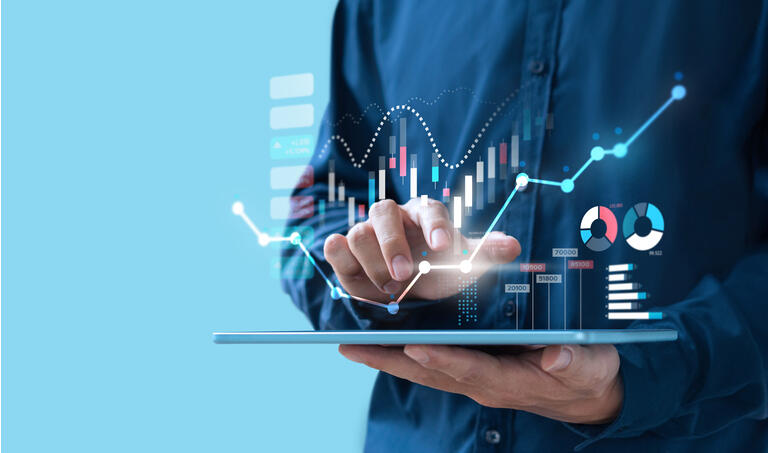 Datadog Stock: Looks Like A Sell (NASDAQ: DDOG)
Introduction and Thesis
Datadog (DDOG) has been one of the hottest stocks in the stock market. The company's stock price has seen massive growth throughout 2021. However, the positive trend started to change towards the end of the year, and I believe this negative price movement trend will persist throughout throughout 2022.
Datadog has been rewarded with share price growth due to its strong fundamentals and financial performance bringing extremely high valuations. In a world where the use of data is becoming a near necessity, Datadog continued to deliver exceptional services by driving both operational efficiency and revenue growth. Everything about the company pointed to better prospects, except for its valuation. Due to massive optimism for the future of the company, the valuation has reached an unreasonable level, making the risk-reward aspect of investing unfavorable. Additionally, as the Federal Reserve heads into contractionary policy through 2022, I believe the current lofty valuation will see a correction. Therefore, I think Datadog is a sell today, primarily given its valuation metrics.
Fundamentals
Besides Datadog's valuation, the company's investment thesis seems near perfect. The underlying fundamental thesis strengthens over time as the company's growth shows strong continuous sequential improvement.
It's important to note that Datadog is still in the early stages of growth, which means the company is primarily focused on growth rather than profitability and efficiency. Thus, the potential for dramatic improvement in operational efficiency after this initial phase of growth was measured by the net dollar retention rate and the number of customers using multiple products. The dollar-based net retention rate has been over 130% for the past 16 quarters, while the gross retention rate has reached around 90%, showing strong demand and product stickiness.
[Source]
Additionally, through product expansion, Datadog has been up-selling and cross-selling its product, unlocking more potentials. Through continued investment in R&D, Datadog has accelerated the development of new products, including security, log management, and user experience monitoring, as seen in the first image below. Ultimately, the innovation led to a dramatic increase in the number of customers using a multitude of Datadog products proving two things. First, Datadog's services are in high demand. Second, once Datadog begins to focus on profitability, operating margins will be extremely high due to potential operational efficiencies that can be achieved from the SaaS business model with a multitude of product offerings.
[Source]
[Source]
finance
Datadog's financial performance is also quite strong. The company reported revenue growth of 75% to $270 million while operating at near-break-even levels. GAAP net loss was $4.9 million while non-GAAP net income was $44 million. The variance was primarily due to stock-based compensation, SBC, of ​​approximately $44 million. However, outside of SBC, the company has shown strong revenue growth with continued operation close to break-even.
The company's balance sheet was also quite strong. Datadog had total cash and short-term investments of approximately $1.47 billion with total assets of approximately $2.2 billion, and the company had total liabilities of approximately $1.24 billion. billion, including approximately $734 million in long-term debt. Given the total liabilities to assets (L/A) ratio of around 56.4% and manageable debt given close to breakeven trades and a huge pile of cash, I think health the company's financial position is capable of supporting the future operations and objectives of the company.
Overall, Datadog's relevance is expected to grow as the need for this software is only expected to increase, which will be followed by positive financial performance.
Valuation and stock-based compensation
Behind this wall of positive factors that bolster investor sentiment toward Datadog, questionable stock-based compensation (SBC) practices and valuation levels make an investment in Datadog unfavorable today.
CCS
Starting with SBC, the new public companies increased SBC justifying its actions citing talent retention. These tech companies, including Datadog, have diluted their shareholders to extreme levels for growth reasons, and I think the increase in Datadog's SBC, both relatively and absolutely, is a concern.
In Q1 2021, Datadog's SBC was $28.86 million. Then, in the second quarter of 2021, the SBC increased by 20% sequentially to approximately $34.5 million, and in the third quarter of 2021, the SBC further increased by 27.5% sequentially to approximately $44 million. Relative to revenue, SBC accounted for 14.5% of revenue in Q1 2021, 14.7% in Q2 2021, and 16.3% in Q3 2021, showing that SBC growth matches growth in business income.
Talent retention in today's market can be significant, and tens of millions of dollars in SBCs relative to Datadog's entire market cap can be low; however, I think SBC growing faster than earnings show is a clear warning sign for investors.
Evaluation
The main reason for my negative views on Datadog comes from its high valuation. The company has a market ccapitalization of around $45 billion with a price-to-sales ratio of around 51x. To iterate, the company trades at 51x earnings whileWe continuously expect close to break-even operations. I just think that this level of valuation, despite future potential and current growth, is absurd. Even the two-year forward P/E ratio sits at around 255x. The expected future return will simply be too low at this level. For example, assuming the company reports revenue of $2.2 billion with gross margins around 30%, which is on the high end of the estimate, for fiscal year 2023 the company will trade still at around 65 times its earnings. Given current market conditions, I think it's only a matter of time before investors realize that big companies can have bad stocks.
The high valuation problem has worsened in recent weeks as the Federal Reserve has begun to hint that it will change course in its monetary policy. Since the start of the pandemic, the Federal Reserve has been implementing an expansionary policy with massive quantitative easing and historically low interest rates bringing M2 to an all-time high justifying some high valuation levels. Simply, there was too much money in circulation with low interest rates leading to a concentration of capital in the stock market leading to a higher valuation. However, the Federal Reserve is expected to end the cut by March and potentially start raising rates as early as March to fight inflation. The Federal Reserve went even further by announcing that it intended to shrink its balance sheets, warning that it would begin to reduce the flow of cash that has driven higher valuations. Therefore, given these macro conditions, I think Datadog's stock seeing a correction is only a matter of time.
Risks for the thesis
Datadog benefits from two massive secular trends. A move to the cloud and demand for data usage has driven growth and strong fundamentals. Additionally, since SaaS companies typically receive a higher valuation than their peers, Datadog's stock may never see a correction. The combination of beneficial underlying trends and strong growth may be enough to overcome the high valuation.
Summary
Datadog is undoubtedly a great company with huge potential. The business will only become more important and relevant to businesses. However, valuation and SBC need to be addressed. SBC in terms of revenue continues to grow to dilute shareholder value while the upcoming shift in macro metrics is expected to put pressure on high value companies. Therefore, I think Datadog is a perfect example of a big company and bad stock. Despite excellent and improving fundamentals, I think Datadog is a sell mainly due to its high valuation.