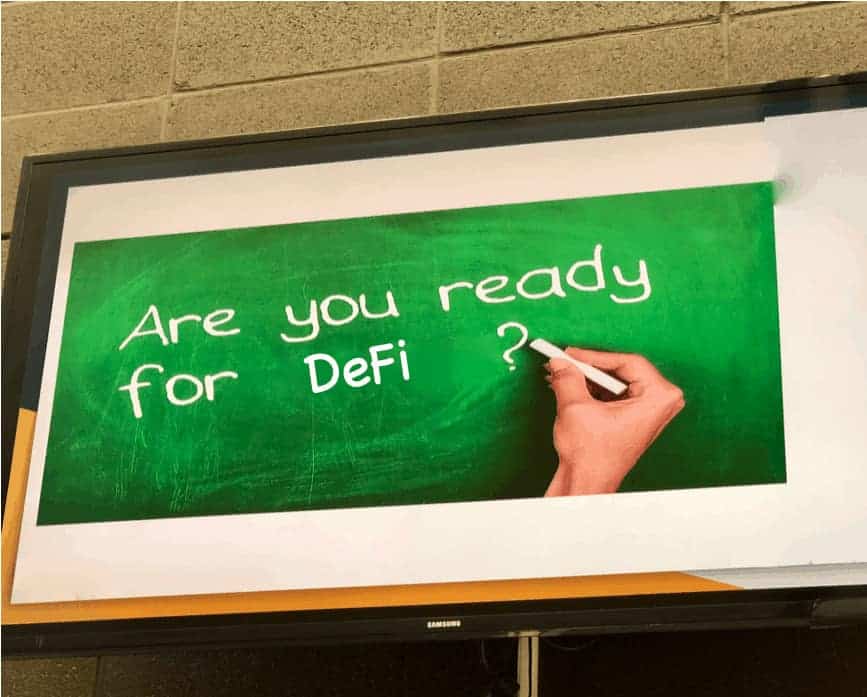 Fintech Collective Raises $ 250 Million to Support Business Strategy Focused on Traditional FinTech and DeFi
Fintech collective, a venture capital firm that focuses on creating the "future" of financial services by investing in traditional fintechs and emerging crypto-assets, revealed on Friday August 20, 2021 that it had raised capital, as part of of its existing start-up strategy. and for its new strategy "focused on decentralized finance (DeFi)".
FinTech collective raised a total of $ 250 million in funding for the two strategies, bringing the company's total assets under management (AUM) to more than $ 500 million.
FinTech collective supports business owners and entrepreneurs who focus on 'how money circulates and invests thematically around the world and in capital markets, wealth and asset management, bank payments and loans and insurance ".
The company acquired $ 200 million "to focus on early stage investments as well as $ 50 million focused on open source and composable financial protocols and applications built on smart contract platforms such as Ethereum."
The DeFi strategy will aim to invest in the wide range of opportunities "emerging in the decentralized finance space – including equities and liquid tokens".
Created in 2012, FinTech Collective is managed by Managing Partners Brooks gibbins and Gareth Jones, who have worked closely together for more than 20 years as entrepreneurs and operators in the FinTech sector, having created and sold 4 companies for a product of more than 1.5 billion dollars.
FinTech Collective invests worldwide and has 53 companies currently operating in US, Latin America, UK / Europe and other jurisdictions.
The company's exits include Quovo at Plaid, Reorg Research at Warburg Pincus and MoneyLion, which announced that it would "go public through a merger with SPAC Fusion Acquisition Corp. in a 2-year deal. $ 9 billion ".
As stated in a press release:
"In the current FinTech Collective portfolios, 20% of investments are blockchain and DeFi, including five fintech unicorns, which are valued at over $ 1 billion. The company's hit rate (companies still active) currently stands at 96%, which is remarkable because two-thirds of these initial investments were in pre-income companies. "
Sponsors of FinTech Collective include the State of Wisconsin Investment Board, the State of Illinois Teachers' Retirement System, Greenspring Associates, and StepStone Group. New Limited Partners include DRW and Alain howard.
Gibbins noted:
"FinTech Collective was among the first venture capitalists to recognize the opportunity for fintech resulting from the global financial crisis, which served as a catalyst to unlock a generation of innovation in financial services. We believe the next 30 years represent an unprecedented time in which every facet of financial services will be deconstructed and rebuilt, and our deep global roots, especially in New York and European ecosystems, allow us to capitalize on this. great opportunity. "
Jones added:
"We partner with exceptional entrepreneurs in providing deep fintech and operational capital and expertise to those who share our vision to reshape the future of markets. As one of the few truly global fintech investors, we see huge opportunities emerging over the next decade, including the continued development of the digital asset landscape, where a new currency system, a method of transaction and a digital store of value are being established. We anticipate the convergence of traditional finance and DeFi, which is a particularly exciting space for us right now. "
As previously stated, FinTech Collective is a SECOND-registered investment advisor and global venture capital firm focused on tech startups with "the potential to reinvent financial services".
The company has extensive experience investing in capital markets, wealth management, banking, loans, payments, insurance and digital assets. The managing partners of FinTech Collective "met in their mid-twenties and helped create, develop and sell four fintech companies generating over $ 1.5 billion in shareholder value."